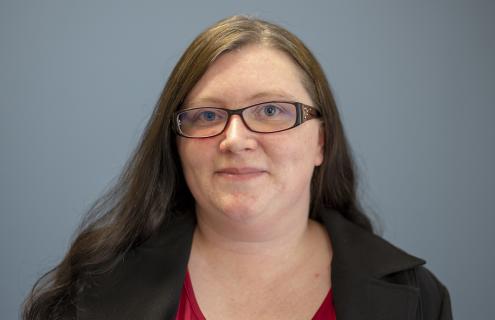 Mt. Ascutney Hospital and Health Center (MAHHC) has announced that Ashley Olney, who works in the Hospital's Health Information Management (HIM) department, has been selected as the June 2019 Employee of the Month. The monthly award recognizes employees who have demonstrated sustained service excellence in their respective departments and have displayed compassion, a caring approach, and continuous hard work within their community.
As an HIM specialist, Olney helps manage health information systems, managing data bases as well as designing, generating and analyzing the reports that doctors, nurses and other health care providers rely on to deliver quality care.
Erin MacPhail, HIM Director and Olney's supervisor, points out that she is a dedicated and proactive employee who puts patients first in everything she does. "Ashley is always looking at ways to better serve the needs of our patients and our department," explains MacPhail.
"Recently, she made a suggestion regarding our paper medical records management program that resulted in better productivity and a cost savings. This is just one example of how Ashley thinks outside the box to get things done. She's demonstrated a talent for taking initiative and this, coupled with her positive outlook, makes her a valuable asset to Mt. Ascutney Hospital—and a great Employee of the Month."
Olney, who lives in Ludlow, has been a member of the MAHHC staff since 2007.