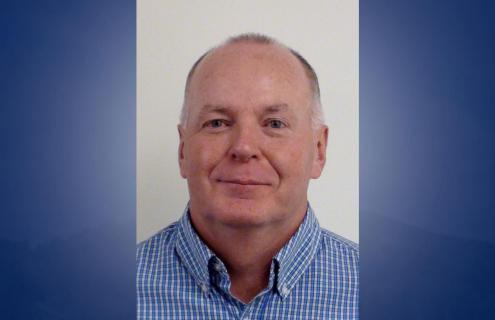 Mt. Ascutney Hospital and Health Center (MAHHC) has announced that Bill Shaughnessy, General Maintenance Technician and Safety Specialist, has been selected as December, 2018 Employee of the Month. The monthly award recognizes employees who have demonstrated sustained service excellence in their respective departments and have displayed compassion, a caring approach and continuous hard work within their community.
As a member of the MAHHC General Maintenance and Safety team, Shaughnessy performs maintenance and servicing operations throughout the Mt. Ascutney Hospital campus, including carpentry and plumbing, as well as preventative maintenance and equipment inspections for water, HVAC, electricity, communications, and other systems. He also provides security, assuring the safety of patients, staff, and visitors with snow removal, hourly rounds, and regular monitoring of alarms, pathways, doors and more.
Shaughnessy's supervisor, Director of Plant Operations Joe Martaniuk, calls him essential to the care Mt. Ascutney Hospital provides, saying "quality patient care happens when the spaces where people work and heal are safe, strong, and well maintained. Bill understands this responsibility, and you can find him everywhere, ensuring the proper maintenance and security of the Hospital, all with a smile on his face. For the work he does day in and day out, he's more than earned the title of Employee of the Month."
Shaughnessy, who lives in Cavendish, has been a member of the MAHHC staff since 2013.