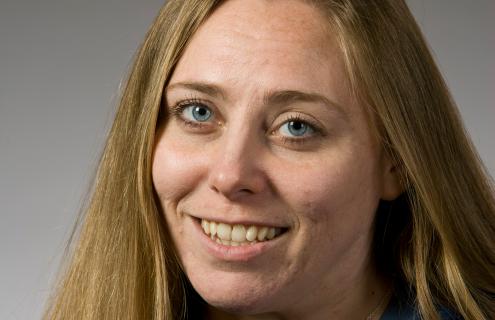 Mt. Ascutney Hospital and Health Center (MAHHC) has announced that Crystal Munsell, Aquatic Exercise Trainer in the Hospital's Outpatient Therapy Department, has been selected as July 2019 Employee of the Month. The monthly award recognizes employees who have demonstrated sustained service excellence in their respective departments and have displayed compassion, a caring approach and continuous hard work within their community.
As a member of the MAHHC Outpatient Therapy staff, Munsell serves as the department's Aquatic Exercise Trainer who, in addition to creating customized plans for each patient, helps guide them through a series of supervised exercises in the Miller Therapeutic Pool to treat specific ailments.
Munsell's supervisor, Belinda Needham-Shropshire, who is MAHHC"s Director of Rehabilitation Services, says that Crystal's contributions go well beyond her job title of Aquatic Exercise Trainer and notes that her input during the Hospital's recent therapeutic pool renovation was invaluable. "Crystal was instrumental throughout the entire process, organizing and tracking equipment, as well as taking on many other tasks – down to the smallest detail of what needed to be completed prior to re-opening. Her willingness to help, attention to detail and commitment to improving the lives of others – from fellow employees to the patients we serve, is why she's more than earned the distinction of Employee of the Month."
Munsell, who lives in Plainfield, NH, has been a member of the MAHHC staff since 2009.