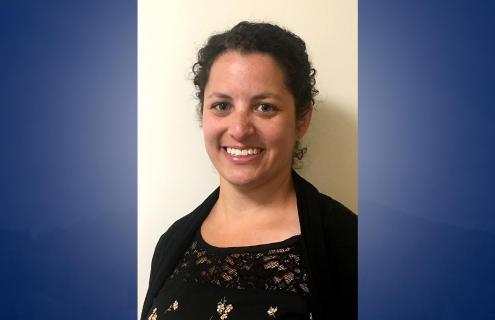 Mt. Ascutney Hospital and Health Center (MAHHC) has announced the addition of Dr. Rachel La Rocca to the medical team at Ottauquechee Health Center in Woodstock, VT, as a family medicine practitioner.
Currently accepting new patients, Dr. La Rocca joined the staff in September of 2019. She works with patients of all ages who experience acute and chronic illnesses.
Dr. La Rocca is a 2016 graduate of the Geisel School of Medicine at Dartmouth, and was Co-Chief Resident in her residency with Family Medicine Residency of Western Montana in Missoula, Montana. Dr. La Rocca is certified by the American Board of Family Medicine.
She says she decided to become a physician because "I love to teach people how to best take care of their bodies. We only get one chance at a healthy life, and I feel it is a privilege to give every patient the tools to be the healthiest they can be." She adds, "A very important part of my health philosophy is meeting people where they are. Critical access hospitals are uniquely positioned to do this well, both in location and culture. I was raised in a town of less than 800 people. I chose MAHHC and OHC because it has such a strong history of excellent rural healthcare."
Dr. Joseph Perras, President, CEO, and Chief Medical Officer at MAHHC, says that Dr. La Rocca's arrival makes a strong medical staff even stronger. "Dr. La Rocca is a gifted caregiver with a passion for healing, and a desire to make a personal connection with the people she serves. Ottauquechee Health Center gives her an extraordinary opportunity to practice medicine as it should be practiced. I'm also excited about her leadership potential. During her education she stepped up as Co-Chief Resident, and as the President of an organization dedicated to promoting rural health, which is a great fit with our location and patients. On behalf of all of us, we give her a warm welcome." Dr. La Rocca adds, "I am excited to work in a community health setting with easy access to world-class resources through Dartmouth-Hitchcock Medical Center. There are not many places in the country with such a great balance."
When away from patient care, Dr. La Rocca spends much of her time outdoors. "I am a classic New England woman," she explains, saying "I love to be outside—horseback riding, mountain biking, hiking, gardening, even yardwork." She lives in Woodstock, VT.