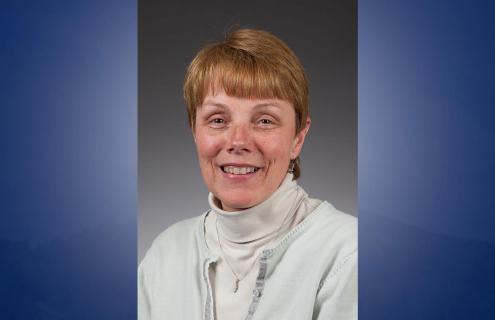 Mt. Ascutney Hospital and Health Center (MAHHC) has announced that Human Resources Director Jean Martaniuk has been selected by the American Society for Healthcare Human Resource Administration (ASHHRA) as the recipient of the 2018 Gary Willis Leadership Award. ASHHRA is a professional membership group of the American Hospital Association (AHA).
A 40-year veteran at MAHHC, Martaniuk began her career at the Hospital in 1977 as a member of the Accounting Office, before moving to the Human Resources Department as an Accounts Payable/Payroll Technician in 1992. She was promoted to HR Director in 1994. She is the recipient of the 2017 HR Professional Award from the Society for Human Resource Management (SHRM), which recognized her skill, dedication, and leadership at its 2017 Annual Vermont Conference.
The Gary Willis Leadership Award recognizes "mid-level managers and directors who have made outstanding leadership and operations contributions to their organization," according to ASHHRA. The Award is named after an ASHHRA Board member who passed away in 2010. Martaniuk will receive her award and an honorarium at the ASHHRA 54th Annual Conference & Exposition in Pittsburgh, Pennsylvania, September 15 to 18, 2018.
According to Dr. Joseph Perras, MAHHC President, CEO, and Chief Medical Officer, Martaniuk is an integral facet of the Hospital, and a deserving recipient of the Award. "It's absolutely wonderful to see Jean earn national recognition for the work she does for a rural hospital. I've been fortunate to work alongside her for the past few years, and her skill and commitment to our people, our patients, and this Hospital are astounding to see. Having the right staff, and keeping good employees healthy, whole, and motivated is crucial to successful hospital operation, and she's an expert. We're all enormously proud of her, although I can't say we're surprised," said Dr. Perras. "We see her earn this every day."
Martaniuk is a resident of Windsor, Vermont.