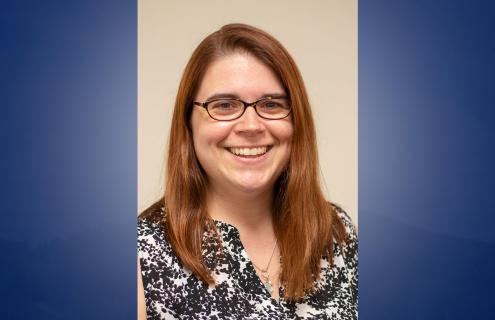 Mt. Ascutney Hospital and Health Center (MAHHC) has named Otelah Perry, MS, MT, MB, CMQOE, as its new Director of Quality, Patient Safety, and Compliance. The position, created in 2016, is part of the Hospital's Senior Leadership Team, with Perry reporting to Dr. Joseph Perras, President, CEO, and Chief Medical Officer.
As Director of Quality, Patient Safety, and Compliance, Perry is responsible for the administration of quality and patient safety initiatives, and ensuring compliance with state and federal healthcare regulations.
Perry, who previously served as the MAHHC Lab Director, was selected from a list of highly-qualified candidates following a national search. According to Dr. Perras, "Otelah has done tremendous work in our Laboratory, and has served on numerous interdisciplinary teams at MAHHC, Dartmouth Hitchcock Medical Center (DMHC), and at the Value Institute of Dartmouth Hitchcock Health." Dr. Perras says she brings many years of experience in quality and process improvement to her new role, heading an MAHHC team of nurses, analysts, and coordinators to ensure safety and compliance with state and federal regulations.
Perry became MAHHC Lab Director in January 2017, serving concurrently as a Senior Performance Improvement Consultant for DMHC. Her previous roles at DMHC include Pathology Quality System Manager, Technical Team Lead, and Medical Technologist. She is a Lean Six Sigma Black Belt training graduate from the Thayer School of Engineering at Dartmouth College, and coaches new practitioners in team-based performance improvement. In 2013, the Pathology team led by Perry was awarded the Operational Excellence Award for the implementation of Lean Six Sigma in the laboratory. Perry is a 2013 winner of Dartmouth-Hitchcock's Varnum Quality Award, for work that "embodies a deep commitment to creating and sustaining an environment of high-quality patient and family-centered care."
Perry holds a BS in Medical Laboratory Science from the University of New Hampshire, and earned a Master's degree in Health Care Administration from New England College in 2008. She is a Certified Manager of Quality and Organizational Excellence through ASQ, the American Society for Quality.
Away from work, Perry is a mother to three children and coaches young runners as part of Girls on the Run Vermont. She resides in Windsor, Vermont.