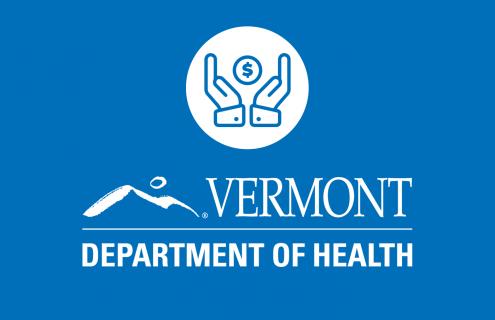 A Prevention Network Grant of $450,000 has been awarded to Mt. Ascutney Hospital and Health Center (MAHHC) from the Vermont Department of Health, Division of Alcohol and Drug Abuse Programs. MAHHC is the sole recipient of the grant, whose goals include reducing the prevalence of substance misuse by all ages through building regional prevention infrastructure and capacity.
State Opioid Response (SOR) funding is backing the Prevention Network Grant, whose $450,000 award includes sub-awards–$200,000 of which will be sub-granted to the community. A request for proposals was released on October 7 and applications are due November 5. Community agencies that impact populations across Vermont's Windsor and Orange counties may apply for funds to implement Primary and Secondary prevention strategies. Primary strategies are universal and address large groups or populations, whereby secondary strategies are selective and address individuals, families, or small groups.
The Prevention Network Grant's primary focus area is substance misuse prevention. The grant includes the development of a Substance Misuse Prevention Policy Institute, as well as prevention professional and workforce development. In addition, the grant will serve as a "data hub" for organizations that may need information related to substance misuse for the purpose of grant writing or other needs.
Dr. Joseph Perras, CEO and Chief Medical Officer at MAHHC expressed the Hospital's gratitude at being awarded the grant. "We are profoundly grateful to the VT Department of Health for recognizing our capacity to effectively address substance misuse through prevention strategy and policy. Mt. Ascutney is deeply committed to improving community health and promoting wellness. This grant will allow us to make significant investments in prevention at the community level."
Executive Director Maryann Morris of the Collaborative is co-managing the initiative with Regional Prevention Program Manager Melanie Sheehan of MAHHC under a consortium agreement. Sheehan: "For the last few years, communities have been focused and concerned about the impact of opioids in our communities; however, the landscape around other addictive substances, such as cannabis is changing very rapidly. In addition, the use of vaping as a delivery device for multiple addictive substances is becoming an urgent public health issue. We cannot lose sight of alcohol which remains the most prevalent of misused substances." Sheehan adds that through the Prevention Network Grant, the team wants to be innovative on how they look at prevention best practices, talk about what works in a way that resonates with everyone, and roll-out strategies at the community level in the most efficient and effective way. "I believe great strides can be made if we work to weave the work of Prevention Coalitions into larger systems, such as the health system, early childhood education, recovery networks, and institutes of education," she says.
Morris: "The Prevention Network Grant provides a great opportunity to rethink how we work and talk about substance misuse prevention. We are striving to support prevention ideas and strategies through innovative partners and projects. I want to bring substance misuse prevention tenets to the table for our partners who are already doing similar or complementary work and advance their ability to make lasting change."
Parties that impact populations across Vermont's Windsor and Orange counties may apply for funds. Those interested in seeking sub-awards should email subawards@mahhc.org.