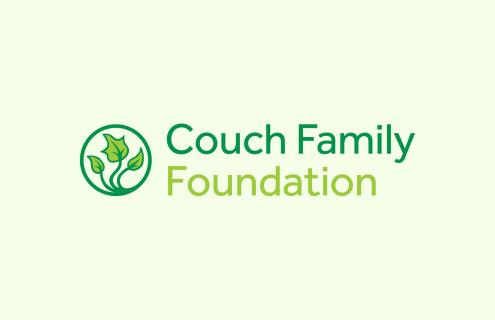 Mt. Ascutney Hospital and Health Center (MAHHC) has announced that it has been selected as a recipient of a 2019 Couch Family Foundation Community Grant.
The grant, which will be distributed over three consecutive years, was awarded in June 2019 to support the Family Wellness Coach in the Hospital's Family Wellness Program. The grant was awarded following a detailed application process.
Dr. Joseph Perras, CEO and Chief Medical Officer at MAHHC, expressed the Hospital's gratitude at being awarded the grant. "We are profoundly grateful to the Couch Family Foundation for supporting the health and wellness of local children and families. Our Family Wellness Program is designed to have a significant, long-term positive impact. We look forward to delivering that impact for years to come, for the benefit of the entire Upper Valley."
According to Jill Lord, RN, MS, Director of Community Health and Patient Care Services at MAHHC, strengthening families has been identified as one of the most important priorities for ensuring wellness and better health for the communities MAHHC serves.  "As part of our region's Accountable Community for Health," she explained, "Mt. Ascutney Hospital and Health Center regularly conducts Health Needs Assessments of our communities, so we know that providing support and education to local families is one of the most important actions we can take to improve health outcomes for children and for everyone. Our Family Wellness Coach is instrumental in making this positive change happen."
The Family Wellness Coach, who is embedded in the clinics at MAHHC and the Ottauquechee Health Center, is responsible for providing services to families, and program development in the clinic and community settings. "This position is critical to the promotion of healthy families and community," said Lord, "addressing prevention, and the impacts of adverse childhood experiences which are directly linked to significant increased likelihood of chronic disease and mental health issues in later life." She explained that the Family Wellness Coach, employing the Vermont Family Based Approach, works with families to develop tailored action plans, and to provide accessible information about effective, positive parenting approaches, plus concrete support in times of need, in collaboration with partner organizations from nonprofits to local school systems. Says Lord, "We hope to see more kids prepared to learn when they enter kindergarten, more families that know how to encourage wellness, and health care that is centered on families. Thanks to the Couch Family Foundation, we can deliver a robust program with tangible benefits over the next three years. They're an essential partner in our work."
The Couch Family Foundation was established by Barbara and Richard Couch, with their children, to support organizations and programs that serve communities in the Upper Valley of New Hampshire and Vermont, and Martha's Vineyard. The Foundation provides project-based and unrestricted grants, with a strategic focus on early childhood education. Richard Couch is a co-founder of Hypertherm, a global leader in plasma, laser, and other cutting torch systems, headquartered in Hanover, New Hampshire.
Other funding for the Family Wellness Program has been provided by Laurie and John Chester; the Canaday Family Charitable Trust; the Barrette Family Fund, and an anonymous, Vermont-based foundation."