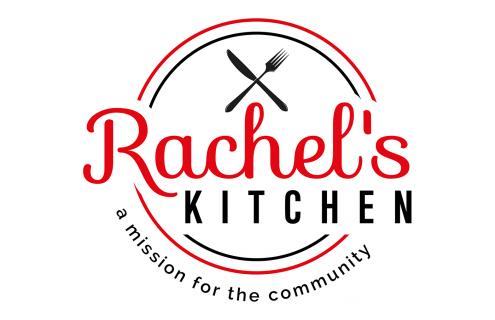 With food insecurity, a pressing problem for many people in Windsor county, Rachel's Kitchen free breakfast program at the United Methodist Church in Windsor, Vermont, provided an important source of nutritious breakfast for local people until a lack of funding and volunteers forced it to close its doors in late May 2018. Recognizing the importance of the program to health and wellness for those it serves, Mt. Ascutney Hospital and Health Center (MAHHC) has joined with a group of committed local organizations to quickly re-establish this vital community resource. While the Kitchen re-opened on June 18 following a two-week shutdown, the group is working to keep it open on a sustainable basis.
According to Jill Lord, RN, MS, Director of Community Health at MAHHC, the core leadership team includes MAHHC, Support and Services at Home, Historic Homes of Runnemede, Volunteers in Action, and the Windsor Police. Together, they are aiming to recreate the Rachel's Kitchen Community Board, raising funds from individual and organizational donors to support program operation, and reaching out to recruit a volunteer corps who can welcome and support guests of the kitchen.
"Consistent access to healthy meals is essential to both individual wellness and community wellbeing," said Lord, who noted that food insecurity is a major focus of the Hospital's Community Health Needs Assessment, a regular survey of local people to identify the most pressing local health concerns. "Studies tell us that 12 percent of people on Windsor County experience food insecurity; and that percentage rises to 16 percent for children," explained Lord. "The numbers are even higher for the families we care for at Mt. Ascutney Hospital. When people have low incomes and transportation challenges, access to healthy, affordable food diminishes, and programs like Rachel's Kitchen are vital to maintaining a healthy community."
Serving free breakfast Monday through Friday to anyone who stops by, Rachel's Kitchen typically serves 15 to 20 meals a day, increasing to as many as 40 meals a day during the summer. Meals include baked goods, fruit, cereals, and beverages from milk to juices and coffee. "It's a robust program," says Lord, "one with considerable ongoing costs and volunteer needs, to make, transport, and serve the meals." Established in 2017 as a 501(c)(3) organization, Rachel's Kitchen was initially funded in part through a grant from the Mascoma Foundation and was organized by Rev. Earl Dionne, and a community board. "That valuable grant has been spent down," said Lord, "and while a generous, anonymous donor contributed $500 to keep the Kitchen running on the week of June 18th, a long-term solution is needed."
Lord says that Rachel's Kitchen is asking philanthropic groups to provide grants of support for the operating budget. Windsor-area employers may sponsor food for a month of the year at a level of $500, while individuals and groups can sponsor food costs for a day at $25 or a week at $125. Businesses, community members, organizations, and foundations willing to partner with Rachel's Kitchen to feed those in need may send checks to Rachel's Kitchen, 165 Main Street, Windsor, VT 05089.
In addition, the group seeks community members and organizations who can volunteer their time at Rachel's Kitchen, from one day a month to one day a week, during the hours of 6:45 AM to 10:30 AM. Those interested should contact Barb Loyer at (802) 674-4343 or barbara.loyer@comcast.net.
"The need is urgent," stressed Lord. "And together, we can all make a difference to reduce hunger in our community."