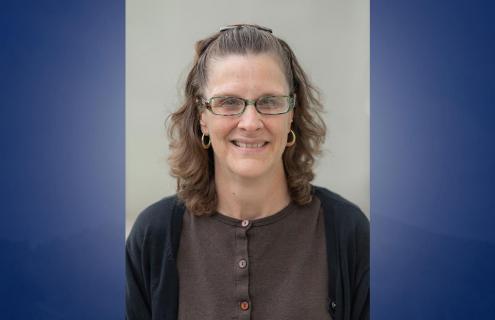 Mt. Ascutney Hospital and Health Center (MAHHC) has announced the appointment of Amy Visser-Lynch, MSN, RN as Chief Nursing Officer (CNO). Visser-Lynch had served as interim CNO at MAHHC since early 2019.
Visser-Lynch joined MAHHC in 2015 as Director of Staff Education. Since then, she has served as Interim Emergency Department Manager, as well as the Interim Director of Outpatient Clinical Practice. She has been a clinical nurse educator at Vermont Technical College and Grace Cottage Hospital. She has also served as a staff nurse in multiple clinical units ranging from the general medical floors to the Emergency Department and special care units. Visser-Lynch is a graduate of Florida Keys Community College, and of Walden University, where she earned her Master of Science in Nursing with a concentration in education.
Her prior teaching experience includes work as a Clinical Associate for the practical nursing program at Vermont Technical College, and Preceptor to newly hired Emergency Department employees at both Grace Cottage and Homestead Hospital. She has served as a clinic coach at Dartmouth College, clinical educational and professional development support at Homestead Hospital in Florida and taught a range of life support certification classes as a certified American Heart Association instructor.
According to MAHHC President, CEO, and Chief Medical Officer Dr. Joseph Perras, Visser-Lynch has performed admirably since arriving at the Hospital. Perras noted, "She has brought true operation strength to the role, and she is always ready to roll up her sleeves and get the work done." Dr. Perras said that Visser-Lynch's appointment comes with the full support of Dartmouth-Hitchcock Health system CNO, Susan Reeves, who will work with Amy in her ongoing professional development. "As part of Amy's role with Mt. Ascutney Hospital and Health Center," continued Dr. Perras, "we will also support her engagement in a year-long Nurse Leadership Fellowship through the American Organization of Nursing Leadership. Amy will continue our work and focus on patient safety and quality nursing practices throughout our organization."
Visser-Lynch is a member of the American Nurses Association, Vermont State Nurses Association, American Organization of Nursing Leadership, and Organization of Nurse Leaders. Visser-Lynch serves as the Southeastern Vermont Medical Reserve Corp Unit Coordinator and as Nurse Peer Reviewer for the Northeast Multistate Division. She is a resident of Townshend, Vermont.