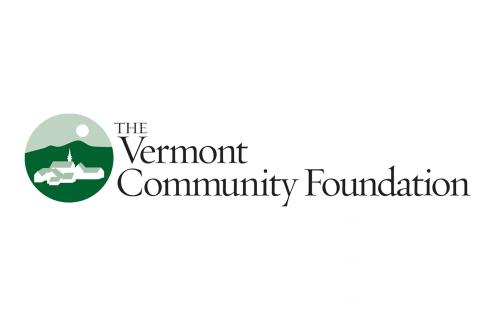 Mt. Ascutney Hospital and Health Center (MAHHC) was recently awarded a $1,000 grant from the Vermont Community Foundation's Small and Inspiring grant program. The grant will provide funding for general operations of the Volunteers in Action program, which supports local seniors with an array of volunteer services.
Volunteers in Action, an MAHHC-sponsored organization based in Windsor, Vermont, serves people in seven towns, including Windsor, West Windsor, Reading, Hartland, and Weathersfield, Vermont, as well as Cornish and Plainfield, New Hampshire. With more than 170 volunteers, the organization logs more than 34,000 hours a year in service to MAHHC, and drives 15,000 miles a year delivering nearly 20,000 Meals on Wheels to five towns. It helps to serve Community Meals in conjunction with Senior Solutions and MAHHC, and connects volunteers with the Vermont FoodBank's VeggieVanGo produce delivery program. Volunteers in Action also helps with local food drives, runs a knitting group giving away knitted items to people in need, and provides referrals to other community organizations.
According to the Vermont Community Foundation, the Small and Inspiring grants program, which ran through 2017, "helps foster the spark and hope that keeps Vermonters healthy and happy by finding and supporting projects where a small grant can make a big difference."
Volunteers in Action Executive Director Martha Zoerheide says that the grant represents both welcome recognition and practical assistance. "Since 1997," says Zoerheide, "the people of Volunteers in Action have been taking many small steps that add up to a huge positive impact for seniors in our communities. Someone giving an afternoon to deliver meals or knit mittens seems like a small thing, but it's enormously important. It inspires me to continue this work for our neighbors who need us. We're so grateful to the Vermont Community Foundation for their grant, which will be put to use directly improving people's lives."
About Mt. Ascutney Hospital and Health Center
Founded in 1933, Mt. Ascutney Hospital and Health Center (MAHHC) is a not-for-profit community hospital network in Vermont including the critical access-designated Mt. Ascutney Hospital and Historic Homes of Runnemede, a senior residential care campus, in Windsor, as well as the Ottauquechee Health Center in Woodstock. A member of the Dartmouth-Hitchcock Health system, MAHHC provides primary care and a comprehensive suite of specialty services, along with 25 inpatient beds, a therapeutic pool and an acclaimed, fully modernized 10-bed Acute Rehabilitation Center. Mt. Ascutney Hospital and Health Center is dedicated to improving the lives of those it serves and is at the hub of a wide network of community resources that have partnered to cover gaps in services, and improve overall population health. One of the largest employers in the area, MAHHC acknowledges its employees as its greatest asset and has been recognized by the Governor's Office with an Excellence in Worksite Wellness award.
Mt. Ascutney Hospital and Health Center is accredited by the Commission on Accreditation of Rehabilitation Facilities (CARF), is a recent recipient of Best Practice recognition by the National Rural Health Association (NRHA) for health care quality, and is recognized by the American Hospital Association (AHA) as one of the "Most Wired" hospitals for integration of technology to boost clinical performance. The National Committee for Quality Assurance (NCQA) has awarded MAHHC with Level 3 status, the highest level of medical home designation.
About the Vermont Community Foundation
The Vermont Community Foundation is a family of hundreds of funds and foundations established by Vermonters to serve their charitable goals. It provides the advice, investment vehicles, and back-office expertise to make giving easy and effective. The Foundation also provides leadership in giving by responding to community needs, mobilizing and connecting philanthropists to multiply their impact, and by keeping Vermont's nonprofit sector vital with grants and other investments in the community. Visit vermontcf.org or call 802-388-3355 for more information.