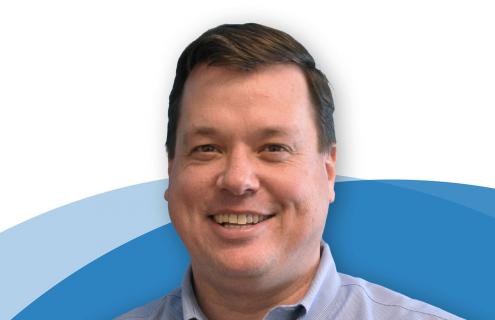 Mt. Ascutney Hospital and Health Center (MAHHC) is pleased to announce that Sean Uiterwyk, MD has joined the Hospital's team of family medical experts. Dr. Uiterwyk will be seeing patients of all ages at Mt. Ascutney Hospital in Windsor.
Dr. Uiterwyk, a Board-certified Family Physician, has extensive experience providing primary care to families. He graduated from Loyola University Stritch School of Medicine in Chicago. He then completed his Family Medicine residency at Brown University's Memorial Hospital in Rhode Island where he was Chief Resident. Dr. Uiterwyk most recently served as a Family Physician at Atrius Health in Wellesley, Massachusetts from 2015 to 2017. While with Atrius, the largest ambulatory, multi-specialty physician group in New England, he served as Senior Medical Director for the Department of Performance Excellence, overseeing all quality, safety, and patient experience initiatives for the organization. Most recently, Dr. Uiterwyk's work has focused on improving patient safety by reducing missed or delayed diagnoses of cancer in primary care.
Previously, Dr. Uiterwyk served as a physician at White River Family Practice and the Ottauquechee Health Center. Dr. Uiterwyk is interested in team-based care, quality improvement, and effective use of data to drive improvement. An experienced educator, he has served as a Clinical Assistant Professor of Family Medicine at Brown University, and as Clinical Assistant Professor of Community and Family Medicine at the Geisel School of Medicine at Dartmouth.
Dr. Joseph Perras, CEO and Chief Medical Officer at MAHHC, called the return of Dr. Uiterwyk to the Upper Valley welcome news for the staff, for patients, and for community health. "For years, Dr. Uiterwyk played a significant role in pushing healthcare forward here in the Upper Valley, while providing outstanding care for his patients," said Dr. Perras. "His background in quality, patient safety, and performance excellence is highly valued at Mt. Ascutney Hospital and Health Center. It's wonderful to have him back in our region caring for the people he knows so well."