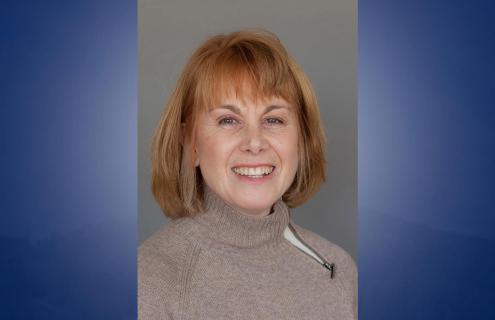 Mt. Ascutney Hospital and Health Center (MAHHC) has announced that Carla Kamel, MSW, has been named Employee of the Month for November 2017. Kamel is a Community Care Coordinator serving patients at Mt. Ascutney Hospital in Windsor, and at the Ottauquechee Health Center (OHC) in Woodstock, Vermont.
As a Community Care Coordinator, Kamel works to improve the quality of life and maintain independence for patients by coordinating multiple community partners in an interagency care management process. She advocates for patients with complex, high-risk medical needs, helps them establish reasonable goals, and will enlist the support of social service agencies and resources to improve patient outcomes. She provides patients with information about and referrals to community support services, links people to Medicare and Medicaid, and assists with access to behavioral and medical care, from arranging transportation to locating sources of financial support.
According to Kamel's supervisor, Jill Lord, Director of Community Health at MAHHC, "Carla goes the extra mile to address the social circumstances that impact health, and she has built a strong network of agencies to serve vulnerable patients in low income housing. All partners speak highly of her skills, tenacity, compassion, and commitment to our patients. Through all of her work, Carla remains unflappably calm, positive, and realistic. She is a shining star!"
Kamel joined the Mt. Ascutney Hospital staff in 2014. She resides in Springfield, Vermont.