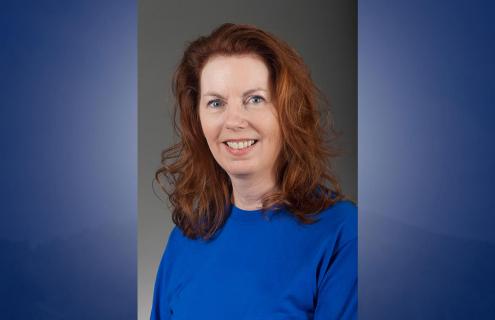 Mt. Ascutney Hospital and Health Center (MAHHC) has announced the selection of Sandra Connolly as Employee of the Month for August, 2018. Connolly serves as MAHHC Inpatient Staffing Coordinator.
As Inpatient Staffing Coordinator, Connolly is responsible for creating staff schedules and replacing staff as needed, for the Hospital's Acute Unit, Emergency Room, and Rehabilitation Center. Sandy is integral in assisting the managers in maintaining time and attendance records. She is also in charge of data entry for patient acuity, as well as daily patient census and nursing hours submissions to the State of Vermont.
Connolly's supervisor, Acute Nurse Manager Kim Ambrose, RN calls Connolly "a breath of fresh air in this position, and she does an excellent job." She explains, "this job can be quite challenging, and oftentimes difficult and thankless, but Sandy always has a 'can-do' attitude and a smile." Ambrose says that Connolly works hard to keep the unit well staffed and happy at all times. "She has a great relationship with the all of the staff," says Ambrose, "and is a tremendous help to the Human Resources Department with updating contact information. She's a great choice for Employee of the Month."
Connolly, who is a resident of Windsor, has been an MAHHC employee since July 2014.