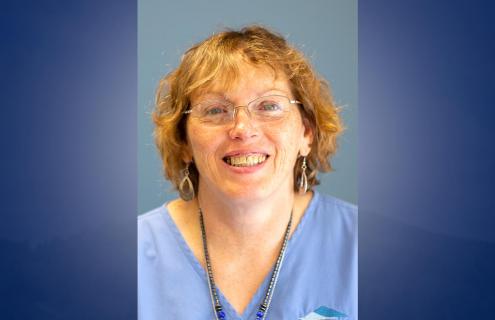 Mt. Ascutney Hospital and Health Center (MAHHC) announced that Rose Attwood has been named as the Hospital's Employee of the Month for November 2018. The monthly award recognizes employees who have demonstrated sustained service excellence in their respective departments and who have displayed compassion, a caring approach, and continuous hard work within their community.
As a member of the MAHHC Environmental Services team, Attwood is responsible for maintaining clean patient rooms, corridors, and other assigned areas, with a focus on the Acute Unit.
According to John Frisbee II, Multi-Service General Manager, she is "soft-spoken, respectful, and kind to all. Her work is outstanding and she keeps the Unit neat and clean." Frisbee calls her "a joy to work with, and you can see she takes great pride in her job. Her work ethic is outstanding and she is always willing to help anyone." Frisbee says that Attwood's attitude and diligence are not just admirable, they have a real impact on outcomes for patients. "A hospital is an environment in which people often have compromised immune systems, and the need to guard against infections is paramount," says Frisbee. "The thorough job done by Rose and her teammates is an essential part of patient care, helping to ensure a clean environment for healing. She's an asset to the Hospital and a role model for colleagues."
Attwood, who lives in Windsor, joined the MAHHC staff in June 2001.