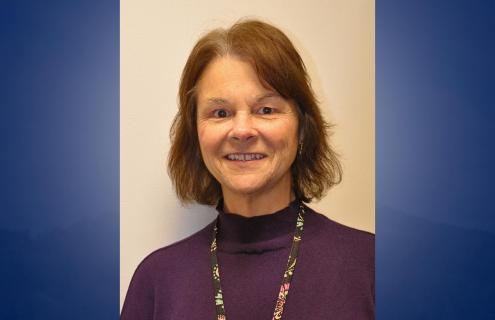 Mt. Ascutney Hospital and Health Center (MAHHC) has announced that Sheila Wolfe, Patient Access Representative/Registrar, has been selected as January, 2019 Employee of the Month. The monthly award recognizes employees who have demonstrated sustained service excellence in their respective departments and have displayed compassion, a caring approach, and continuous hard work within their community.
As a Patient Access Representative, Wolfe is responsible for greeting patients and registering them for procedures or stays, ensuring complete and accurate patient information and insurance details.
Heather Rumrill, Wolfe's supervisor, points out that she is not only skilled at patient registration, but has mastered the role for multiple departments and shifts throughout MAHHC. "All of our departments are unique, with their own requirements and processes," explains Rumrill. "To all of them, Sheila brings a demonstrated ability to adapt to the environment along with a strong work ethic. Learning each department's unique ways, being a dependable 'go-to' person for many, and even providing skilled coverage at the switchboard and in the ED. These, and her flexibility and willingness to provide coverage whenever and wherever needed makes her a valuable asset to Mt. Ascutney Hospital—and a great Employee of the Month."
Wolfe, who lives in Windsor, has been a member of the MAHHC staff since 2017.