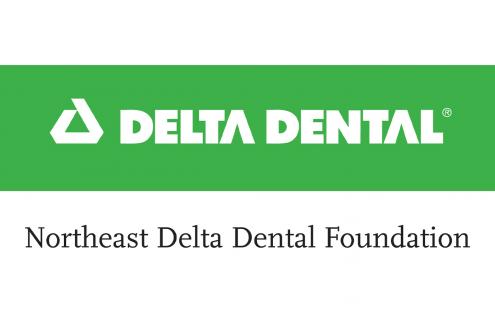 The Windsor Smiles program at Mt. Ascutney Hospital and Health Center (MAHHC) has been awarded a $7,734 grant by the Northeast Delta Dental Foundation. Windsor Smiles, a collaboration between MAHHC, the Northeast Delta Dental Foundation, Windsor Elementary School, and Alice Peck Day Hospital, is designed to serve local children who have very limited access to regular dental care.
"Providing children with effective dental health services is a reason for all of us to smile," said Jill Lord, RN, MS, Director of Community Health and Patient Care Services at MAHHC. "We know that dental health is closely linked to overall physical health and self-esteem for people of all ages, and it's important to start early. But for some local families, dental insurance is out of reach. The Windsor Smiles program provides children in need with preventive health treatments and, if needed, referrals for follow-up care."
This is the fourth consecutive year that the Northeast Delta Dental Foundation and MAHHC have partnered to bring dental services to local children. Lord added, "Another tremendous partner is the Windsor school system, which understands the importance of efforts to improve oral health for children in our area. We strive to reach more children every year, and we're grateful to the Northeast Delta Dental Foundation, Windsor schools, and all who share our goal."
"The hard work is paying off," said Lord. "Year after year, we're seeing improvements in the dental health of young people in our communities, with fewer students showing signs of tooth decay. This demonstrated effectiveness is why Northeast Delta Dental has continued its investment in helping us provide children with preventive and protective care. And participation from families continues to be strong, as once again 100 percent of families we contacted gave permission for their children to receive screenings."
Kathleen Walker, Treasurer of the Northeast Delta Dental Foundation stated, "School-based oral health programs are important for Vermont children because of the preventive aspect and early education about the importance of oral health.  Working with community partners like Mt. Ascutney Hospital is a great opportunity to make a real difference for families and the communities where they live."
In addition to sponsoring Windsor Smiles, MAHHC also provides its pediatricians with special training in dental risk assessment, oral health education, and fluoride treatment. For more information, on Windsor Smiles at MAHHC, please visit www.mtascutneyhospital.org or call (802) 674-6711.