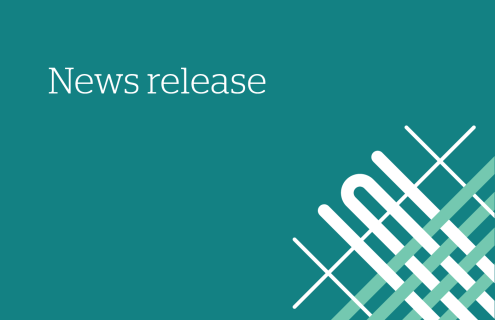 Mt. Ascutney Hospital and Health Center (MAHHC), a member hospital of the Dartmouth Health system, saw more than 58,000 primary care, specialty and inpatient visits, about 20,000 therapy visits, nearly 6,000 emergency department visits and over 930 hospital admissions in 2022. MAHHC President, CEO and Chief Medical Officer Joseph Perras, MD, presented the year in review during the organization's recent annual meeting.
In his opening remarks, Perras noted that Mt. Ascutney is leading Vermont hospitals for inpatient satisfaction with care. According to data from the Vermont Department of Health, Mt. Ascutney earned the highest scores in the State in 7 of 10 categories included in the 2022 Hospital Report Card. When asked "How well do patients rate the hospital?", 83% of respondents gave the hospital a rating of 9 or 10 (out of 10), the top score and well above the statewide average of 75%, and the hospital similarly scored first when 87% percent answered "Always" when asked, "Would patients recommend the hospital to friends and family?" exceeding the statewide average of 74%.
"Mt. Ascutney exemplifies excellence and innovation in rural healthcare, thanks in large part to our resourcefulness and to our affiliation with Dartmouth Health, but we are all still in the same existential crisis caused by an exodus of healthcare workers, the downstream staffing effects on post-acute care facilities and the mounting costs of prolonged hospital stays and temporary staffing," Perras said. "We are expanding programs to attract and retain staff, but more needs to be done to provide housing and shift demographic trends toward net migration into the state."
Still, Perras said MAHHC has low employee turnover rates and "very high" employee engagement metrics.
Mike Del Trecco, President and CEO of the Vermont Association of Hospitals and Health Systems, gave keynote remarks, which outlined several challenges facing rural hospitals in Vermont, from economic trends like workforce and housing shortages to proposed state legislation that would constrain prices and put limits on spending.
"Vermont is the most rural state in the nation, with 65% of its population living in rural areas, and it also has one of the oldest populations. As a result, Vermont hospitals are doing more with less," Del Trecco said.
"While Vermont consistently ranks as one of the healthiest states in the nation, our hospitals have fewer beds per capita than the national average, and nearly half the beds per capita as those in Washington D.C., despite its similar population size."
MAHHC currently has 25 inpatient beds and a separate 10 bed acute rehabilitation unit.
Del Trecco cautioned that constraint models currently being considered by Vermont legislators, like global budgets and price regulations, risk stifling innovation and will likely make it harder to tackle systemic problems.
In 2022, MAHHC completed upgrades to two radiology rooms, kitchen facilities, telecommunications, security and IT systems, along with other updates to certain floors, roofs and lighting systems across the campus, Perras said.
During the meeting, the MAHHC Board of Trustees re-elected current board member John Gerstmayr, a retired partner of the international Boston-based law firm Ropes and Gray LLP, for an additional three-year term; and elected Leesa Taft, DPN, MSN, APRN, current Primary Care Medical Director and practicing provider at MAHHC.
About Mt. Ascutney Hospital and Health Center
Founded in 1933, Mt. Ascutney Hospital and Health Center (MAHHC) is a not-for-profit community hospital network in Vermont including the critical access-designated Mt. Ascutney Hospital and Historic Homes of Runnemede, a senior residential care campus, in Windsor, as well as the Ottauquechee Health Center in Woodstock. A member of the Dartmouth Health system, MAHHC provides primary care and a comprehensive suite of specialty services, along with 25 inpatient beds, a therapeutic pool and an acclaimed, fully modernized 10-bed Acute Rehabilitation Center. Mt. Ascutney Hospital and Health Center is dedicated to improving the lives of those it serves and is at the hub of a wide network of community resources that have partnered to cover gaps in services, and improve overall population health. One of the largest employers in the area, MAHHC acknowledges its employees as its greatest asset and has been recognized by the Governor's Office with an Excellence in Worksite Wellness award.
Mt. Ascutney Hospital and Health Center is accredited by the Commission on Accreditation of Rehabilitation Facilities (CARF), is a recent recipient of Best Practice recognition by the National Rural Health Association (NRHA) for health care quality, and is recognized by the American Hospital Association (AHA) as one of the "Most Wired" hospitals for integration of technology to boost clinical performance. The National Committee for Quality Assurance (NCQA) has awarded MAHHC with Level 3 status, the highest level of medical home designation.
Dartmouth Health, New Hampshire's only academic health system and the state's largest private employer, serves patients across northern New England. Dartmouth Health provides access to more than 2,000 providers in almost every area of medicine, delivering care at its flagship hospital, Dartmouth Hitchcock Medical Center (DHMC) in Lebanon, NH, as well as across its wide network of hospitals, clinics and care facilities. DHMC is consistently named the #1 hospital in New Hampshire by U.S. News & World Report, and is recognized for high performance in numerous clinical specialties and procedures. Dartmouth Health includes Dartmouth Cancer Center, one of only 51 National Cancer Institute-designated Comprehensive Cancer Centers in the nation, and the only such center in northern New England; Dartmouth Health Children's, which includes the state's only children's hospital and multiple locations around the region; member hospitals in Lebanon, Keene and New London, NH, and Windsor, VT; and Visiting Nurse and Hospice for Vermont and New Hampshire; and more than 24 clinics that provide ambulatory and specialty services across New Hampshire and Vermont. Through its historical partnership with Dartmouth and the Geisel School of Medicine, Dartmouth Health trains nearly 400 medical residents and fellows annually, and performs cutting-edge research and clinical trials recognized across the globe with Geisel and the White River Junction VA Medical Center in White River Junction, VT. Dartmouth Health and its more than 13,000 employees are deeply committed to serving the healthcare needs of everyone in our communities, and to providing each of our patients with exceptional, personal care.