Mt. Ascutney Hospital and Health Center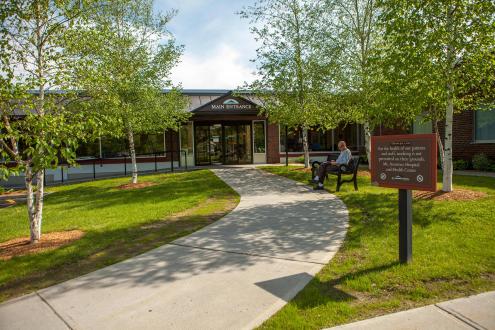 Mt. Ascutney Hospital & Health Center
289 County Road Windsor, VT 05089
Services
Outpatient primary and specialty care for residents and visitors of all ages in the Windsor, Vermont area.
Medical, surgical, and transitional care for patients of all ages.
Home of the region's most advanced inpatient Rehabilitation Center.
Pediatrics for well-child exams and a complete range of preventative and acute care services for infants through adolescents.
Oncology Program providing personal and skilled care for all types of cancer. Our highly trained staff provides chemotherapy and other cancer therapies, making it possible for patients to receive high-quality cancer care right in our community.
Opthalmology providing routine eye exams as well as treating various diseases of the eye. We offer ophthalmology services in Hanover, NH as well.
Emergency Room when you are faced with a medical emergency.
Nationally recognized for our innovative programs and efforts to improve the health and well-being of our community.